Duke Active —
скорочуємо відстані
Прокладаємо прості маршрути між Вашими цілями і результатом. Спрощуємо систему логістики зсередини, створюючи партнерські зв'язки і об'єднуючи людей.
Bringing people together, developing partnerships.
Odesa is a city of great opportunities and open pathways, for those who know how to use them. For us, every client is a separate story, filled with meaning, service, experience and the value of shared success. We work by creating strong business relationships, from year to year, sincerely helping you become the best.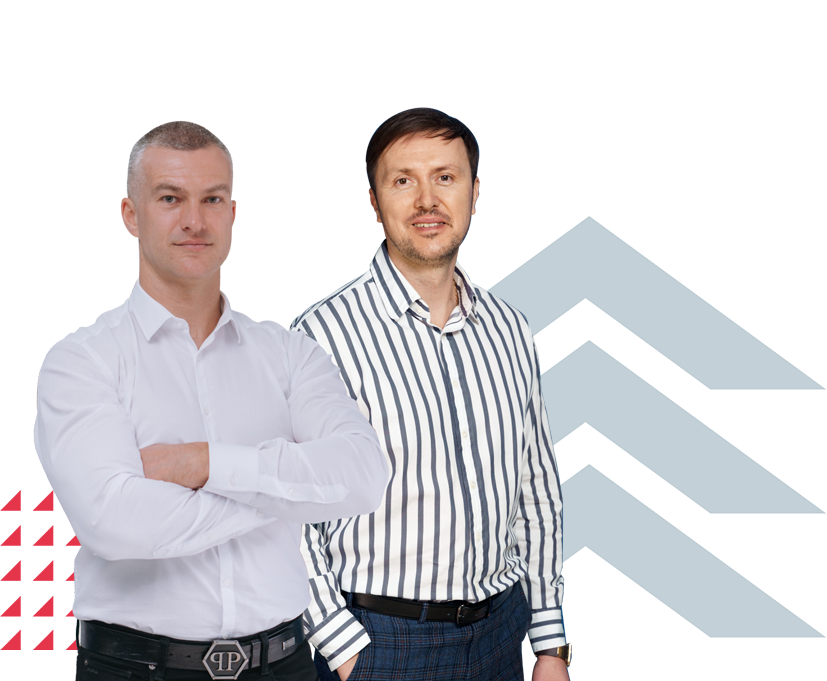 We are open to
tasks of any complexity
We are ready to take on the transportation of a range of goods, over any distance
Tank container
Allows transporting of liquid cargoes (food, non-food products and even dangerous chemical goods) and liquefied gases.
Without doubt, this is sometimes the most economical method of transport.
Tank container
Duke Active is an official agent for ISOTANK operator CROSSOVER.
20' ISO TANK (type T11) always available, allowing the transport of chemical goods (hazardous and non-hazardous), oils, juices, wines, alcohol.
Flexi Tank
An economical way to deliver non-hazardous liquid cargoes. For example, oils, wine, molasses, juices and many other products.
We use optimal capacity for all such substances in the container.
Flexi Tank
Duke Active is an official agent of Qingdao LET Flexitank Co. Ltd., manufacturer of flexi tanks.The high quality of Qingdao LET Flexitank Co. Ltd.'s products is demonstrated by their zero count of insured accidents during transportation, according to Flexi Tank analytics, over the past few years.
Bulk Shipments
We provide a full service for transferring, clearing formalities and loading of grain and other bulk cargoes onto the ship. We minimize losses and any residues from freight processes.
Bulk Shipments
We create optimal schemes for the unloading, storage and further reloading of bulk cargo.
Oversized cargo
We organize transportation of large mining machinery, concrete mixers, telescopic cranes and other equipment
We make sure that such equipment is delivered on time.
Oversized cargo
We develop special schemes for loading and unloading from the ship. We coordinate routes for the delivery of oversized equipment, requiring special documentation, by all means of transport.
Reefer Transportation
We provide transportation for all those "sensitive" goods that require strict temperature control during the delivery process. Such as fruits, berries, seafood, dairy and meat products.
Reefer Transportation
Our own vehicle fleet, equipped with gen sets, helps to maintain the temperature inside the container all the way from loading to unloading.
Reduce the distance between
your
aims and the result
People often think there are three stages to transportation logistics: cargo preparation, selection of a departure point and delivery to a destination. However, in practice it often turns out to be not that simple. For our customers, we simplify the logistics system from the inside out, so that the process is as clear and comfortable as possible for everyone.
We create an individually-tailored route model and we comprehensively solve all the issues related to transportation, so you can be calm, and confident that all business processes will be implemented successfully. We provide support and all necessary maintenance, with the aim, simply, of reducing the distance between your goal and its successful achievement.
Get a personalized offer
for your business from our managers!
Leave your contact details and we will be in touch within 24 hours to discuss the details:
We know very well that
customers are looking for an honest service,
complete with ready-made solutions and a caring approach.
In recent years, the classic model of cooperation - "service-money" - has been losing its importance. Price is no longer the main deciding factor in choosing who to cooperate with, but a pleasant bonus that results from the partnership.

We will make you leaders,

so we can share in your success!

Your success is a sign of our well-coordinated, conscientious and meticulous work. All you need right now is an understanding of the processes. Join us for a cup of coffee, and see everything, with your own eyes, from the inside.
Every
day we reduce the distance

between products and people, technology and companies, equipment and production, between people and their desires!

Everything we see, buy and want is the result of logistics. Logistics is everywhere - in every detail, in the smallest things and in our desires. Even the cup on your table is the end result of a transport route. Our normal way of life depends on logistics processes. We get what we want by reducing distances. Let's do it together.
Our customers, partners and friends
With whom we have already shared success!
Duke Active's manifesto
is what we believe in, and adhere to, in our value system.


We create partnerships and establish relationships that help us achieve our goals every day.

We make the world of logistics easier and better, so you can be calm, and have confidence in the processes of transportation

We believe in the power of logistics processes and their importance for the development of Ukraine's economy.

We enjoy the energy of logistics, which helps our customers become business leaders and experts

We unite people, reducing the distance between their goals and ultimate success.

We realize desires and achieve goals, inspiring our customers to new exploits
Have a question or suggestion?
Let's
talk!